Vulpes is based in Brussels but with the globalization and the internationalization of the sports and football markets we have developed solid and strong collaborations worldwide that help us to sort out the best for our clients.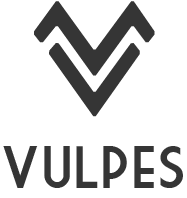 Maxime Vossen
---
Founder & Legal Sports Consultant
---
Football and sports are our passions. At Vulpes we try to support all professionals in their particular field of action in order to provide them the best possible outcome.
After a few years of Law and Economics studies in Belgium and abroad, I'm proud to be the founder of a young company that becomes bigger and stronger day after day.
For me it's an evidence that we are doing a wonderful job in the heart of the sport action.
"Constantly moving forward" is more than an attitude, it's the way I live my job! Thank you for your confidence!
Arnold Rijsenburg
---
Head of Vulpes Football
---
Born in Surinam, I grew up with soccer, my father being a Surinamese football international at the time. After my career as a professional football player in Belgium, I decided to dedicate my experience acquired as a player to the education of young soccer players.
During my coaching period of the U19/U21 at Standard de Liège, I had some extremely talented players, such as Witsel, Fellaini, Carcela, Goreux , Chadli, Benteke and the likes. From Standard de Liège I moved on to the U17 at RSC Anderlecht, where I trained Romelu Lukaku amongst others.
I have 18 years of relevant coaching experience in Belgium, Qatar and Kenya. I also hold the UEFA PRO LICENCE. Having worked in three continents, I have a wide global network covering players, trainers and technical staff.
I'm now really excited to put all my experience at the service of senior and young players in order to achieve with them their most ambitious goals. Let's start working together!
Marjorie Franck
---
Head of Vulpes Tennis
---
What's my daily life ? Having sports as religion !
After studying marketing, communication and a specialization "sport" in Paris, I began my career as a junior project manager at Auditoire Sport Department. I will have the chance to develop my skills and experience on several well know important project :
I started with ASO (Amaury Sport Organization, journal l'Equipe) where
I will be attached exclusively to the organization of the Tour de France.
After this successful experience, I moved to Adidas football communication department where I will be responsible for development of the famous F50 model.
Finally, I will be working for BNP Paribas, directly attached to the Sponsoring & Media Communication departement of Roland Garros in order to implement sponsorship strategies.
Now it is with enthusiasm that the adventure continues at Vulpes closer to the athletes and their rise.
"If you're afraid of losing, you daren't win." Bjorn Borg.
Alexia Vachaudez
---
Vulpes Media & Communication strategy
---
Proud of my formation in Human Sciences, for me social media is the crossroads where sociology and technology meet each others. With professional experience at Profirst Intl., SAP, and PPMG, mother of three children, I am methodical and committed. Those who know me will say that I have several strings to my bow and that my goals as multiple as they are always achieved and reached. Today, I want to put this energy, this proactivity, this versatility in the service of Vulpes and be part of a society where the People-to-People is the essence of success.
"To win, you must be different, excellent or the first." Loretta Lynn