Vulpes is based in Brussels but with the globalization and the internationalization of the sports and football markets we have developed solid and strong collaborations worldwide that help us to sort out the best for our clients.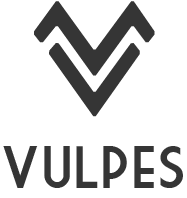 Maxime Vossen
---
Founder & Legal Sports Consultant
---
Football and sports are our passions. At Vulpes we try to support all professionals in their particular field of action in order to provide them the best possible outcome.
After a few years of Law and Economics studies in Belgium and abroad, I'm proud to be the founder of a young company that becomes bigger and stronger day after day.
For me it's an evidence that we are doing a wonderful job in the heart of the sport action.
"Constantly moving forward" is more than an attitude, it's the way I live my job! Thank you for your confidence!
Olivier Gabriels
---
Vulpes Youth Development Teamt
---
Paul Onya
---
Head of Vulpes Pro Team
---
What's my daily life ? Having sports as religion !
Denis Pirard
---
Vulpes Youth Development Team
---
Alexia Vachaudez
---
Vulpes Media & Communication strategy
---
Proud of my formation in Human Sciences, for me social media is the crossroads where sociology and technology meet each others. With professional experience at Profirst Intl., SAP, and PPMG, mother of three children, I am methodical and committed. Those who know me will say that I have several strings to my bow and that my goals as multiple as they are always achieved and reached. Today, I want to put this energy, this proactivity, this versatility in the service of Vulpes and be part of a society where the People-to-People is the essence of success.
"To win, you must be different, excellent or the first." Loretta Lynn